1. We empower people to do what they love.
This is the core of what we do. How we do it is by creating the alternative employment model for the future of finance and accounting work. We are accelerating the mass migration to the freelance economy by providing freelance finance professionals with the independence and autonomy they crave, along with the consistent income they seek (their number 1 pain point!). In doing so, we are disrupting the $150Bn accounting industry; how freaking cool is that?
2. We trust you.
Feel like you need a vacation to unclutter your mind and rest your body? Take it. We believe you do your best work when you're charged, excited, and full of ideas and we want you to bring the best version of you to work every day. That's why we have an unlimited PTO policy (and we actually encourage people to use it).
Need to work from home to let the dogs out because you have an evening event to attend, or… just because? Do it. We trust you to do the work. How and when you get it done is up to you and your teammates.
3. We will push you every day.
At Paro, we expect you to learn and grow and take smart risks every day. We give and receive feedback on a regular basis and expect you to work on your weaknesses and further strengthen your strengths. We want teammates who will take ownership of new initiatives, create what they want to see on the team and in the business, and who work collaboratively toward common goals. Paro is not a place to coast.
4. We are laser-focused on diversity.
Groupthink is the bane of our existence. Diversity of thought, race, ethnicity, socio-economic background, sexual orientation, religion, personality type, age (and myriad other forms) breeds creativity and creates positive conflict, which we value and encourage. This is why it's so important that we bring our authentic selves to work every day (like we mention in our values below).
As a fast-growing startup, we want to be the best place to work and attract the best talent. To do so, it's imperative we create a diverse and inclusive organization. Our newly assembled multi-functional Diversity, Equity, and Inclusion committee will focus on what steps we need to take to make this happen. We know we have work to do in this area, especially in hiring people of color and women, and have made this a core priority for 2018.
Not only is having a diverse and inclusive team the right thing to do, but it's also the right business thing to do. Diverse companies perform better. Period.
5. We live and breathe our values.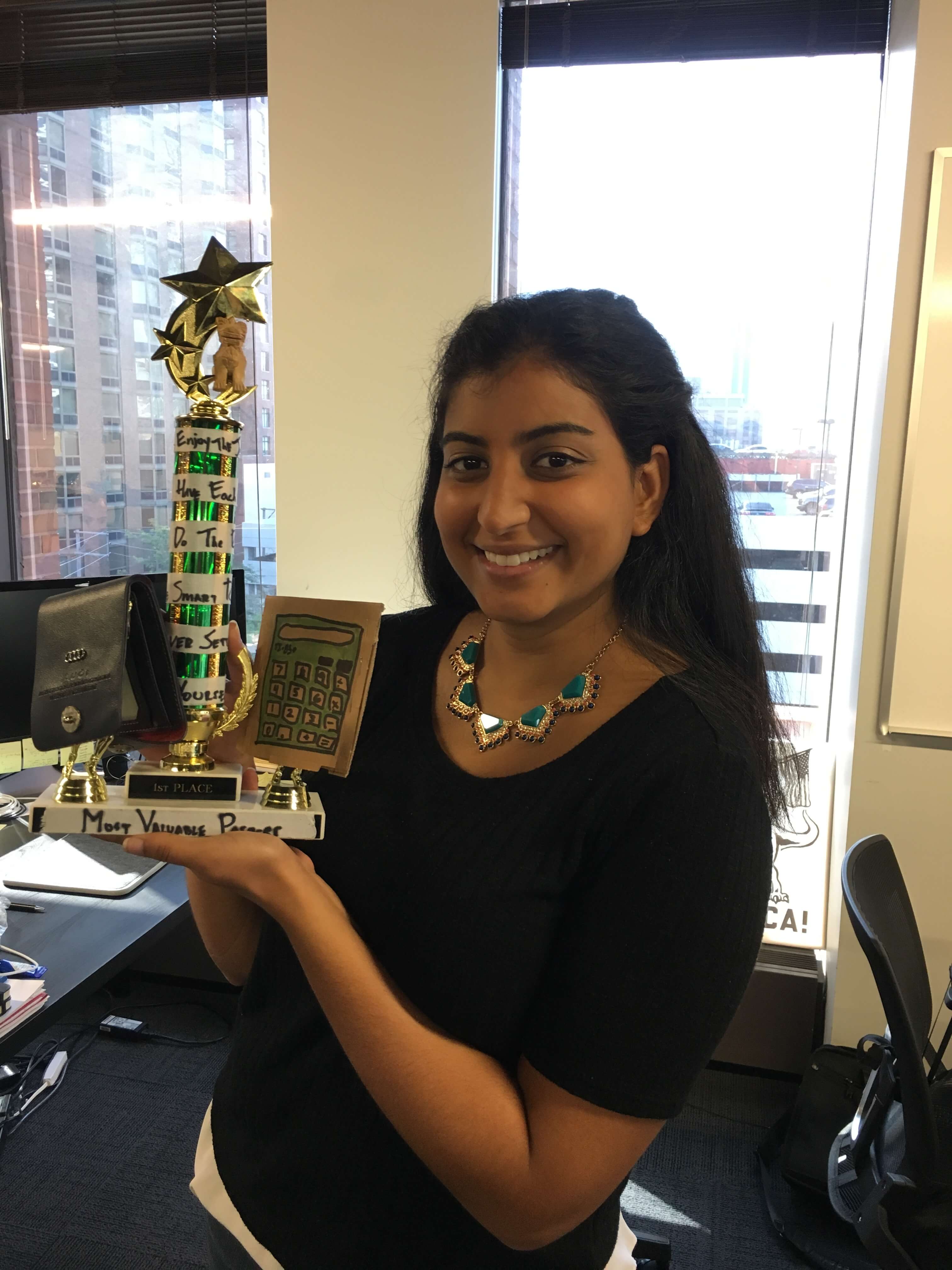 And celebrate those who best exemplify them. Every month, our values trophy is given to the person who most lives our values that month. The best part is that the trophy evolves and changes with each new person who receives it… because each new person adds something of themselves to it.
We developed these core values together as a team. We live them as a team, call out those who don't, and make decisions with our values as the guardrails. We don't just talk the talk; we walk the walk.
Enjoy the journey
We bring energy to an antiquated and stale industry
We embrace fun
We don't take ourselves too seriously
Have each other's backs
We are a team; we win together and lose together
We can handle anything
We feel confident to take risks because we serve as each other's safety net
We are a community, not just a workplace
Do the right thing
We don't cut corners; we take a long-term view of success
We deposit in the Karma bank
We are loyal to clients and freelancers
We are transparent and don't hold ulterior motives
Take smart risks
We believe that trying and failing is better than not trying at all
We think creatively about obstacles
We challenge assumptions
We are nimble
Never settle
We invent new ways to do what we do
We want to be comfortably uncomfortable and encourage each other to take on new and more challenging projects
We are each accountable for every team member being their best and push each other and give others permission to push us
Be yourself
We bring our whole selves to work; we're cool with who you are, professional and otherwise!
We recognize that everyone brings something important to the table and that conflict helps us grow
We are sensitive to our differences; we value being yourself while making space for others to be themselves
We are committed to creating a culture of inclusion as we grow
If you want to join an energetic, collaborative, badass company that's creating the future of work, shoot us an email at contact@paro.io telling us why you'd be a good fit and what you'd bring to the table.