Physical Therapy Private Practice owners have a lot to manage and think about day-to-day.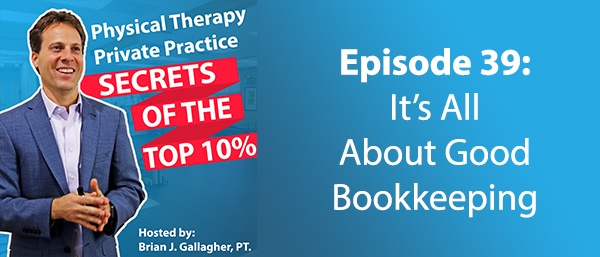 Because of the high demands, one item often brushed aside is bookkeeping and finance.
Paro's head of financial consulting, Jon Repka recently spoke with Brian J. Gallagher, PT on the MEG Business Secrets of the top 10% Podcast.
The episode focused on key leverage points for physical therapy practices and how financial savvy can be a driver of success.
Some of the key takeaways:
Spend more time working on your business than in your practice.
Know the three main areas in your business that will need your attention: Marketing, Investing in your staff to retain them and brand positioning.
Your goal should always be to innovate to find better ways to do more production with less people on payroll.
See the full interview at the MEG podcast page.